We're gathering this Sunday, and you're invited.
Sundays at 10am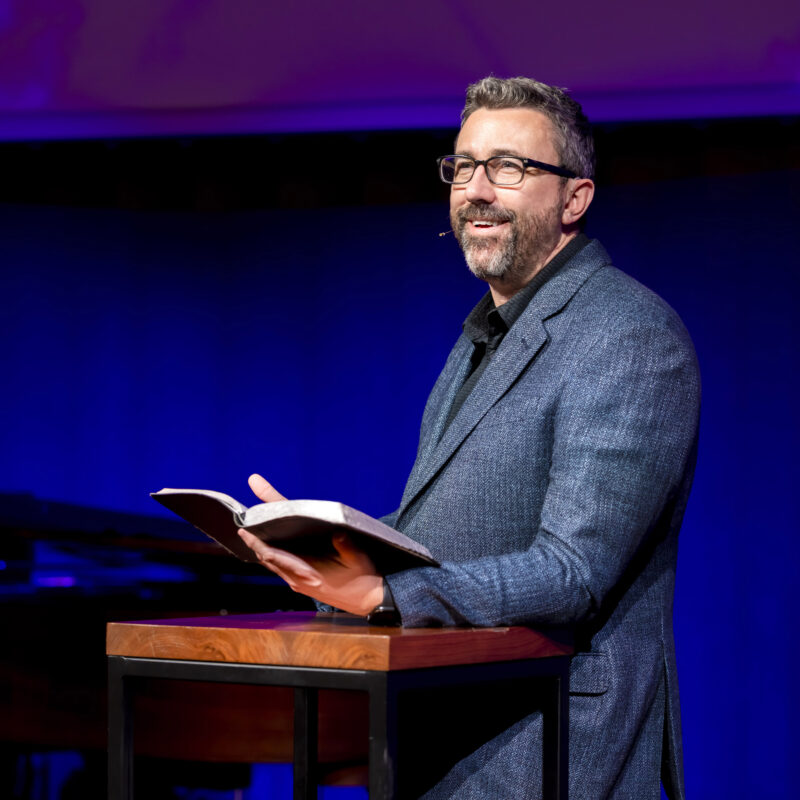 Where faith makes sense.
At Cascade Fellowship, we will teach you how to read and understand the Bible in practical ways so you can learn exactly what it says and how relevant it still is today. From kids to grandparents—and everyone in between—we want to help you learn how the gospel applies to your entire life, no matter how old you are.
When you arrive
Head to the Main Entrance when you arrive, where friendly people will greet you, help you find your way around, answer your questions, and make you feel at home. We also have safe, fun environments for kids.
Music and prayer
Our gatherings are typically about an hour long. We'll sing a few songs as part of our response to all God has done for us. Then someone on stage will pray for real needs that exist within our community, in other local ministries, or elsewhere in the world.
Preschool and elementary-aged kids will be dismissed about 15 minutes into the gathering to take part in their own kid-friendly environment.
A message from the Bible
Each week, we'll show how the Bible applies to the issues we all face in life today. We go verse-by-verse to understand exactly what God wants to say to us, and we do it in a creative and memorable way.
For Your Kids
We have an exciting environment just for your kids! We split kids up by age, so here's what you can expect:
Ages 0-2 | Nursery available for the entire morning.
Age 3 through 5th Grade | Kids are invited to a Grow Group that is geared towards their level of learning and engagement. This happens before the worship gathering from 9:00 until 9:45 am.
Age 3 through 2nd Grade | Kids register before the gathering, then join you for the start. Before the message, they'll be dismissed to their class where you can pick them up after the gathering ends.
For Students
All students in middle and high school take part in the worship gathering (10-11 am) with you and the other adults. Before the gathering, students are invited to be a part of a Grow Group for their age level (9-9:45 am). And it's a lot of fun!
Check out the Students page for details on Youth Group and Special Events.
How long is the gathering?
Our worship gatherings usually last about one hour.
Wear whatever you're comfortable in. While a t-shirt and jeans is common, some people like to dress it up a bit.