The holiday season is a busy time for everyone. Even in that busyness that comes with the season, we recognize the unique opportunity we have in this time of year to live out our Christian testimony in daily life. Here's everything you need to know coming up this season, and how you can be involved.
Here's what's happening this Advent season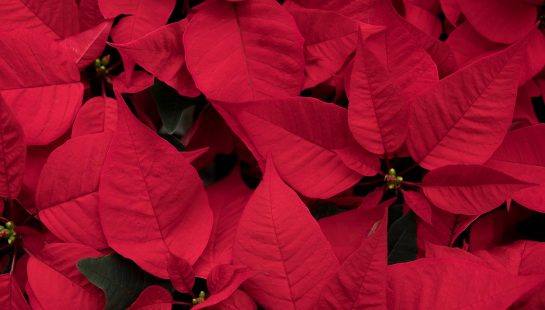 Unique Invitation Opportunity: Poinsettias
We've created a unique and thoughtful way for you to invite your friends, co-workers, and neighbors into what's happening at Cascade Fellowship this holiday season. Reserve your free poinsettias no later than December 1.
Poinsettias are available on a first-come, first-served basis and plants are limited. Please place your request as soon as possible. Pick up your floral plant between December 5 and 12.
Hand deliver the poinsettia (with attached information and invitation card) and—to make it more meaningful—offer to accompany your friend to A Walk-Thru Christmas or a Christmas Eve gathering!
A Walk-Thru Christmas
Nightly, December 5-31 | 5-9pm
Come experience the Christmas story in lights. This all-new interactive Christmas experience will guide guests as they walk along an outdoor path of holiday scenes and stories. Each person journeying through A Walk-Thru Christmas will read and hear the gospel story presented through the lens of Christmas.
We need your help to make this outreach a success! On select days, you can help us set up for A Walk-Thru Christmas. Click the button below to learn about the upcoming setup opportunities.
2021 Annual Meeting
Sunday, December 5 | 11:15am | In-Person only
After the gathering on Sunday, December 5, we're excited to spend time together taking a look back at God's faithfulness in 2021 while anticipating the great things he will do in 2022.
As part of the congregation-wide meeting, Cascade Fellowship's Council (its governing body) will present the 2022 budget along with proposed changes to the church's bylaws.
Note: Members of Cascade Fellowship must be present at the meeting in order to vote.
Wednesday Night: Christmas Caroling
As part of our Wednesday Night series, we're going Christmas caroling! Warm up those vocal cords for Wednesday, December 8. After a free pizza dinner at 6pm, we'll bundle up and head into the area neighborhoods to carol for our community. This is a great opportunity to be involved in our neighboring community and invite them into what's happening at Cascade Fellowship this Advent season.
All-Church Christmas Party
Sunday, December 12 | 11:15am
It's time to bust out that favorite Christmas sweater and celebrate the holidays in style! As you mingle with friends old and new, sip on hot cocoa and delicious warm cookies, there will also be an opportunity to help us package up 100 toiletry gift baskets for our Mobile Food Pantry (using the items donated in November). Grab a photo with your friends and family, enjoy the music, and celebrate the season as you explore opportunities to invite your friends and neighbors to A Walk-Thru Christmas and Christmas Eve.
Christmas Eve Gatherings
Friday, December 24 | 5pm and 7pm | Online and In-Person
We're gathering online and in person this Christmas Eve to celebrate Immanuel—God with us! Christmas Eve is always a special time filled with family, loved ones, and lots of memories.